Label Design Additions — Ames Farm
2017
Ames Farm
offers the same high-quality raw honey in smaller, party favor-sized jars with special labels. The tops of these jars can even be customized to print event titles, phrases, or names. 
Expanding the number of label designs was important in order to accommodate seasonal events such as fall and winter weddings, teacher appreciation gifts, and holiday galas. I created a new family of seasonal jar labels to complement the existing pattern assortment (shown immediately below):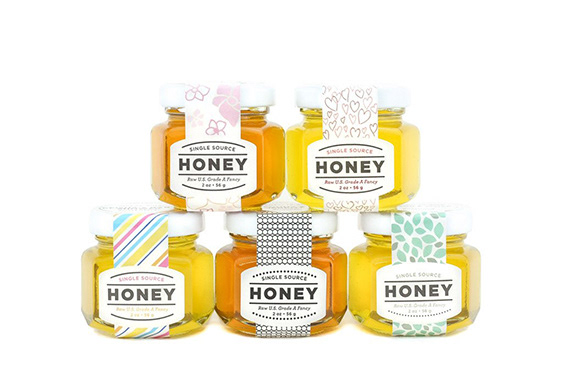 New seasonal label options include fall plaid, apples, vines, and several winter-themed patterns. Designed with more color, these seasonal jars stand out brightly in table place settings or arranged in groups as a display.