2016-2019
From the very onset of employment as Media Coordinator and through my tenure as Creative Director, I've enhanced the online store with new product lifestyle photography and additional pages of content like recipes, blog posts, and an event calendar. Working within the constraints (and blessings) of a Shopify ecommerce theme, I put my limited HTML knowledge to work to create simple layouts for these new pages, utilizing a newly created image library along the way.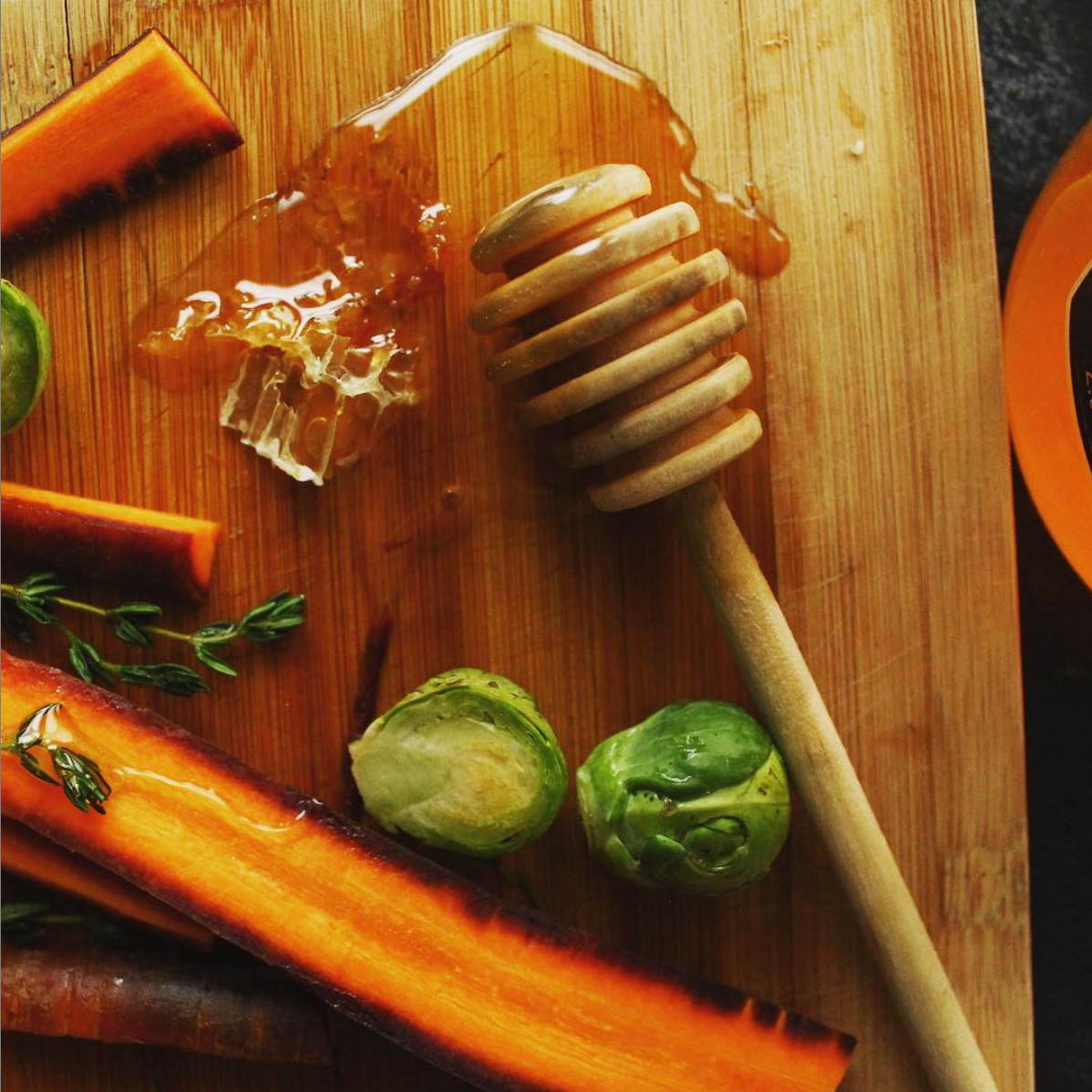 Product lifestyle photography was my favorite ongoing project from season to season, because Ames Farm honey is some of the best tasting in the world and this photographer/stylist gets to clean up after each photoshoot!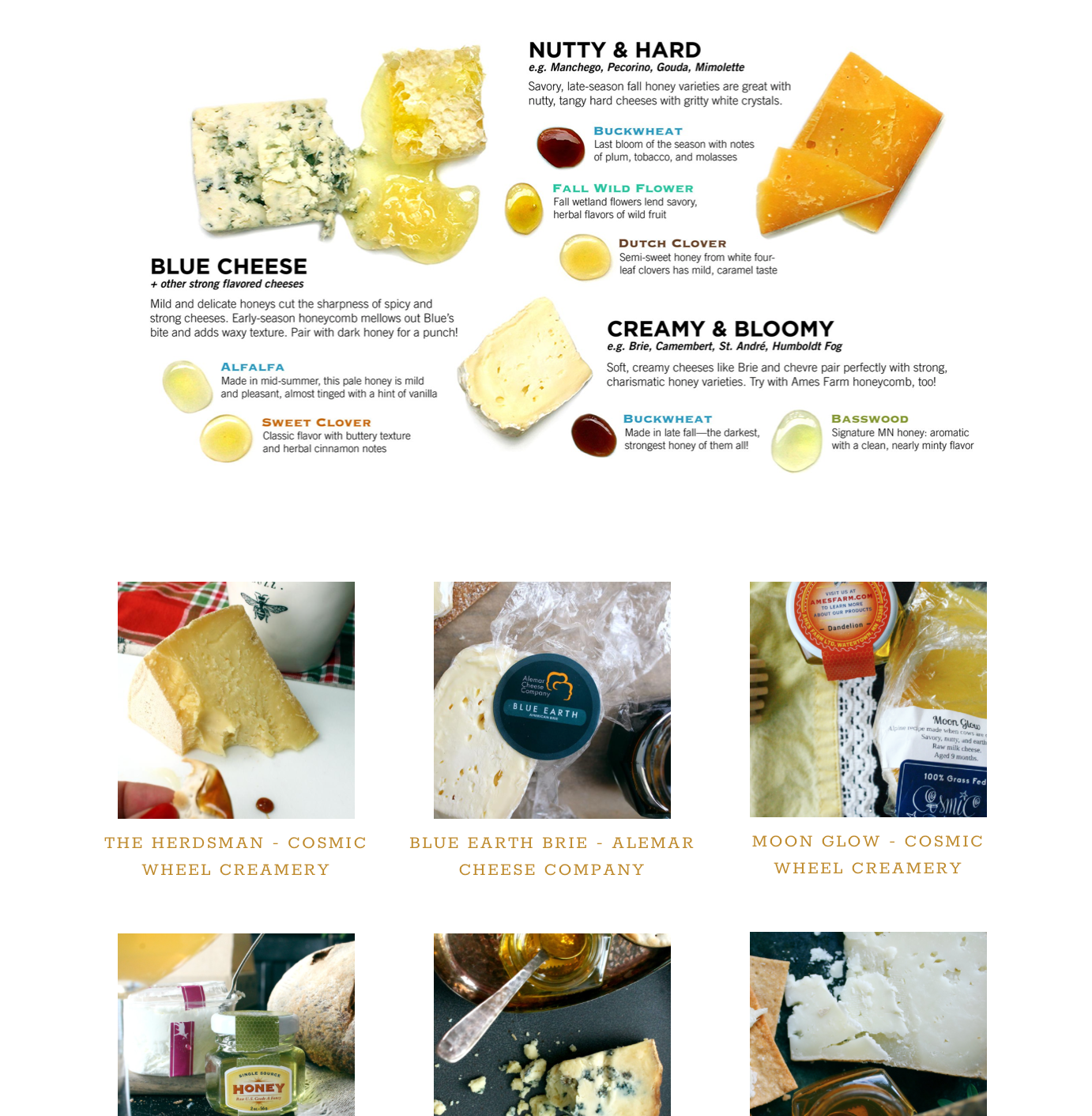 The
cheese guide
 pictured above pairs different Ames Farm honey varieties with a local cheese in dedicated blog posts and provides a general pairing formula for common cheese types, all while linking cheese partners with shoppable honey products online.
Product collections (e.g. Honey, Body & Wellness, Gifts, etc) were another useful spot for my lifestyle photography, so I implemented a simple two-column layout using HTML at the beginning of each collection page to display an inviting image with a brief category introduction: